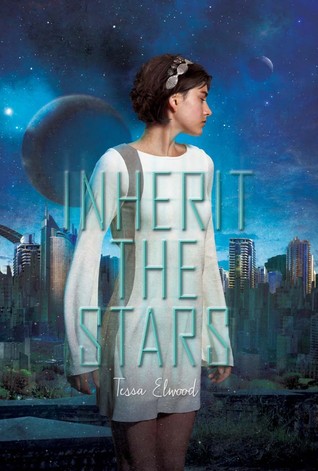 Three royal houses ruling three interplanetary systems are on the brink of collapse, and they must either ally together or tear each other apart in order for their people to survive.

Asa is the youngest daughter of the house of Fane, which has been fighting a devastating food and energy crisis for far too long. She thinks she can save her family's livelihood by posing as her oldest sister in an arranged marriage with Eagle, the heir to the throne of the house of Westlet. The appearance of her mother, a traitor who defected to the house of Galton, adds fuel to the fire, while Asa also tries to save her sister Wren's life . . . possibly from the hands of their own father.

But as Asa and Eagle forge a genuine bond, will secrets from the past and the urgent needs of their people in the present keep them divided?
1.5 / 5 Fangs

My number one complaint about this book would be the world building/writing style. The sentences were formed in a very odd way, and the world building felt so incomplete. I understood the very basics: there were ruling families and they were in space. Other than that? I didn't know anything. I didn't know the history of this world, what the planets were, or anything really! I just felt like I missed an entire chunk of the book, which left me confused and annoyed.


I get that all characters have flaws. There is a no way a character can be perfect, but the characters typically grow over time and become much better people. However, this did not happen in this book. The main character was a bratty and mean-spirited. She was weak and just plain stupid. I really couldn't find anything I liked about her, which made it so hard for me to enjoy this book.



I also found the romance to be underwhelming. The characters didn't really seem to have any chemistry and it felt like insta-love to me.



I am really disappointed that I didn't enjoy this book. The synopsis of this book sounded really interesting, and I was so excited to read this book! I think this book had a lot of potential. I wish this book could be edited so the romance was better written, the world building was executed better, and that the characters were actually likable.

I have nothing against the author, nor do I think this was a horrible book. I just think this book was not the book for me. I know a lot of people loved it, which is fine! I personally just did not like this book.

1.5 / 5 Fangs

*This ebook was given to me in exchange for a honest review.*