The Lightening Thief
Book 1
Percy Jackson is a good kid, but he can't seem to focus on his schoolwork or control his temper. And lately, being away at boarding school is only getting worse—Percy could have sworn his pre-algebra teacher turned into a monster and tried to kill him. When Percy's mom finds out, she knows it's time that he knew the truth about where he came from, and that he go to the one place he'll be safe. She sends Percy to Camp Half Blood, a summer camp for demigods (on Long Island), where he learns that the father he never knew is Poseidon, God of the Sea. Soon a mystery unfolds and together with his friends—one a satyr and the other the demigod daughter of Athena—Percy sets out on a quest across the United States to reach the gates of the Underworld (located in a recording studio in Hollywood) and prevent a catastrophic war between the gods.
I am so late to this fandom, BUT I AM SO EXCITED TO NOW JOIN THE PERCY JACKSON FANDOM. I honestly don't know what took me so long to read this book.
This book was action packed and hilarious. Rick Riordan's writing was addictive and I never felt like the characters were acting immature (considering they were 12 years old). Annabeth and Percy were fantastic. I don't really need to go on about this book because I am pretty sure everyone knows how great this book is.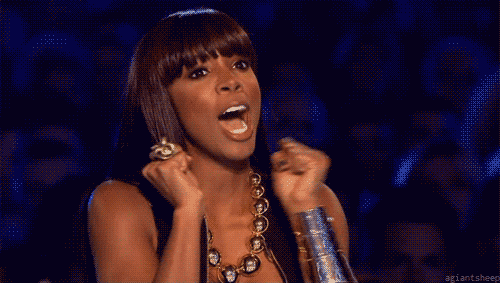 SPOILERS FOR BOOK TWO ARE BELOW
DO NOT CONTINUE IF YOU DO NOT
WANT TO BE SPOILED
CONTINUE AT YOUR OWN RISK
The Sea of Monsters
Book 2
The heroic son of Poseidon makes an action-packed comeback in the second must-read installment of Rick Riordan's amazing young readers series. Starring Percy Jackson, a "half blood" whose mother is human and whose father is the God of the Sea, Riordan's series combines cliffhanger adventure and Greek mythology lessons that results in true page-turners that get better with each installment. In this episode, The Sea of Monsters, Percy sets out to retrieve the Golden Fleece before his summer camp is destroyed, surpassing the first book's drama and setting the stage for more thrills to come.
This book was just as addictive as the first book! I was hooked on this book from page one. Rick Riordan managed to make this book funny, relatable, heart felt, and thrilling. I am so excited to continue reading this series and see what else is in store for Percy and his friends!
ALSO, THAT ENDING?! TALK ABOUT CLIFFHANGERS. WHAT THE HECK.
5/5 Fangs