Devon Tennyson wouldn't change a thing. She's happy watching Friday night games from the bleachers, silently crushing on best friend Cas, and blissfully ignoring the future after high school. But the universe has other plans. It delivers Devon's cousin Foster, an unrepentant social outlier with a surprising talent for football, and the obnoxiously superior and maddeningly attractive star running back, Ezra, right where she doesn't want them first into her P.E. class and then into every other aspect of her life.
Pride and Prejudice
meets
Friday Night Lights
in this contemporary novel about falling in love with the unexpected boy, with a new brother, and with yourself.
I was not expecting to like this book as much as I did! Good contemporary books in the YA genre are usually hard to come by, so I am so glad that I stumbled upon this adorable book. I was surprised
with
how invested I was in this book, and how I didn't want to stop reading. This book was a cute modern twist on Pride and Prejudice mixed with some Friday Night Lights. I absolutely adored that! I will admit that this book wasn't perfect, but I still enjoyed myself with reading it.
I really liked seeing the growth that the main character, Devon, had. She frustrated me at times, but I ended up liking her character a lot. I loved watching her

realtionship

with her cousin, Foster, change throughout the book. Foster was simply a cutie. I wanted to just hug him forever. I also LOVED Ezra. Ezra was the Mr. Darcy of the book. He was quiet and broody, but underneath he was a sweet and caring guy. By the end of the book, I was totally in love with him.
I know people were worried that there would be a love triangle in this book, but there wasn't one! I don't want to spoil anyone by explaining it, but just know that this book doesn't
having
a dumb and
angst filled
love triangle.
I thought the romance in this book was so cute and it was paced very well. Ezra said and did some things that were just adorable. Ezra made me swoon numerous times and he melted my heart. I really enjoyed seeing his romance with Devon blossom. Some of the things he said near the end of the book KILLED ME. HE WAS SO PRECIOUS.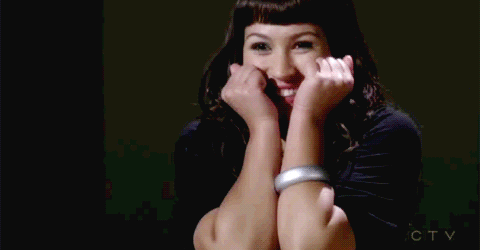 I was disappointed that a few of the side story lines weren't fleshed out very well. I felt like we were left hanging on some issues. I was also sad with the ending! I loved the ending, but I also hated it because I wanted more! I really wish there would have been an epilogue or something. However, I was still happy with the way the book went and where all the characters were at the end of the book.
Overall, I really enjoyed this book. This book was super fun, cute, and romantic. I definitely recommend this book if you are looking for a YA contemporary romance that will put a smile on your face.
4 / 5 Fangs