Imagine a time when the gods turn a blind eye to the agony of men, when the last of the hellions roam the plains and evil stirs beyond the edges of the map. A time when cities burn, and in their ashes, empires rise.

Alexander, Macedonia's sixteen-year-old heir, is on the brink of discovering his fated role in conquering the known world but finds himself drawn to a newcomer…

Katerina must navigate the dark secrets of court life while hiding her own mission: kill the Queen. But she doesn't account for her first love…

Jacob will go to unthinkable lengths to win Katerina, even if it means having to compete for her heart with Hephaestion, a murderer sheltered by the prince.

And far across the sea, Zofia, a Persian princess and Alexander's unmet betrothed, wants to alter her destiny by seeking the famed and deadly Spirit Eaters.

Weaving fantasy with the shocking details of real history, New York Times bestselling author of Sex with Kings Eleanor Herman reimagines the greatest emperor the world has ever known, Alexander the Great, in the first book of the Blood of Gods and Royals series.
I thought this book was a fantastic start to what will probably be an epic fantasy series. There were some things that I didn't love about this book, but I still really enjoyed it.
The world building in this book was great. I never felt like there was an information dump that it made it hard for me to grasp what was happening. I also thought that the action scenes were extremely well written. Some parts of this book were slow, which almost made me want to skim some of the pages. However, there were some really exciting parts in this book, especially towards the end.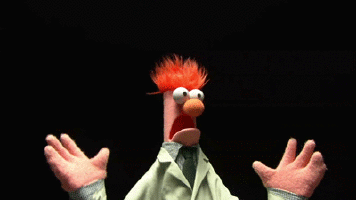 I liked the idea of having multiple POVs, but I felt like there were too many in this book. I think the author should have cut the number of POVs down. I felt like some of the POVs made some storylines feel like they were forgotten or unnecessary. This writing style made it hard to connect with all of the characters as well. That then made some chapters really boring because of the fact I wasn't connected to all of the characters with POVs.
I really liked Alex, Heph (even though he was easily manipulated), and Kat. I thought they were great main characters and I am excited to see more of them in the next book. However, I thought there should have been more of Alex in this book. I also would have liked to learned more about Zo, because I can tell she has a lot of potential to be a character that I love.
My absolute least favorite character was Cyn. She was so mean and I hated everything she did. I just could not find anything likable about her. I wanted to skip all of her chapters. I get that she was a badass and super strong, but I still didn't like her.
The ending of this book was so awesome! I am so excited to see what is going to happen in the next book.
4 / 5 Fangs