Title: Playing Defense
Series: Corrigan Falls Raiders #2
Author: Cate Cameron
Release Date: March 14, 2016
Publisher: Entangled Crush
She's out of his league…
This Entangled Teen Crush book contains adult language, swoon-worthy kisses, and sexy hockey players. It may cause you to watch a hockey game…or ten.
Sixteen-year-old Claudia Waring has never kissed a boy. Never been popular. Never been to a hockey game. All that's about to change. Assigned to tutor Chris Winslow, a prank-loving, gorgeous hockey player, Claudia's perfectly planned life immediately veers off course. And she kind of likes it. But as fun as Chris is, she knows she'll never fit in his world.
After his latest prank lands him in hot water, Chris has to get serious about school or lose hockey. Not an easy thing for someone as carefree as the defenseman. The biggest problem, though, is how much he wants to help his cute, buttoned-up tutor loosen up a little. But while confidence has never been a problem for him, around Claudia, Chris is all nerves. Why would a girl as smart as her ever fall for a jock like him?
I didn't read the first book of this series, and I had no issues with understanding what was going on. So, if you haven't read the first book, you can totally just read this book. However, after reading this book, I NEED to go back and read the first book. I absolutely adored this book. I felt like my heart was exploding with rainbows, sunshine, and sparkles while reading it. This book was simply adorable.
The two main characters, Winslow (Chris) and Claudia, were fantastic. They were great as individual characters, but they were even better when they were together. Chris was hilarious and free spirited, but he was so kind and caring underneath that jokester exterior. He is now one of my top book boyfriends! I absolutely LOVED him. Claudia was a smart and sincere girl. I found myself relating to her a lot. I really enjoyed her character development in this book. She stayed true to herself, but she learned how to branch out. She made new friends and became a more confident person in this book. It was so nice to watch her go on that journey.
I loved being able to see from the POV

of

Chris and Claudia. It was nice to see what they were both thinking, and I think it added depth to the story. My only issue with the switching POVs was that it wouldn't state right away with POV you were reading from. I got confused sometimes because I forgot that the POV would change, and it wasn't stated right away that the POV changed.
The romance was completely adorable. It made me feel warm and fuzzy inside. I swooned, I squealed, and I laughed out loud. Chris and Claudia were perfect together! I will admit that I thought the romance was a little insta-love like, but it wasn't obnoxious. I could go on and on about how much I love Chris and Claudia together. Cate definitely knows how to write cute romances.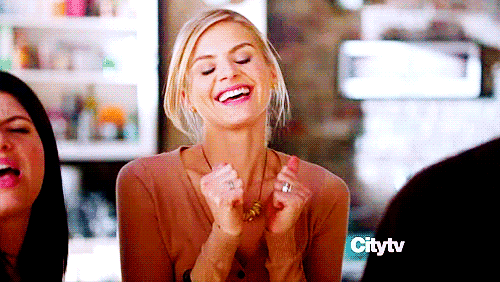 I feel like this book is the equivalent to cotton candy because it is so fluffy and sugary sweet. I would recommend this book to everyone who is looking for a cute YA book to read! I cannot wait to read the first book in this series, and book three in this series!
4.5 / 5 Fangs
*This ebook was given to me in exchange for an honest review. *
Playing Defense is such a cute story!
I was expecting sweet and I got it. I love romances like this one. Both characters were likable and relatable. There was no major angst or betrayal.
Chris Winslow is part of the high school hockey team. He plays well and gets along with people. He does enjoy mischief but nothing that could hurt anyone. When he needs help with chemistry and math he agrees to a tutor to avoid getting in trouble with his coach.
Claudia Waring only cares about her grades opening doors to endless possibilities. She is determined to do her best. She knows being a tutor will look good on her applications. She is not crazy about the guy she is going to be tutoring. She believes him to be nothing but a jock.
What I like about the story is that they learned to do things outside their comfort zone without endangering themselves. Claudia tried to make Chris realize his missed potential at school and at playing hockey. She knew he could perform better at both.
Chris helped Claudia learn there was more to life than studying. Chris helped her trust more people and create new friendships. Also, he helped her confront her fear of public speaking. Chris was sweet and understanding. The perfect book boyfriend.
I was not crazy about Claudia's mom. She gave Chris no chance to prove himself. She labeled him and decided he was not worth it. I'm glad Claudia was more open-minded because Chris was super worth it.
I'm super happy I picked this YA romance to read it.
Cliffhanger: No
4/5 Fangs
And then he walked me to chemistry class, and as we were heading for our respective seats he said, "Do you want to come sit with us? Or could I sit with you?" He must have seen something strange in my expression because he was quick to add, "So I can ask you questions when we're working on stuff. You're my tutor all the time, right, not just at lunch?"
"I'm not sitting back there." I sounded like a stubborn little kid, but inside I was more like a scared little kid. There was no way I was just going to waltz back to the popular kids' area, not with a classroom of other students who'd see them laugh at me.
Chris didn't seem to understand my concern. "Is it cool if I sit up here, then?"
It wasn't like I could say no. Wasn't like I wanted to. "Is there an extra stool?"
"I'll find one," he promised. He grinned at me, set his books on the long table beside mine, and then turned to look for a free stool.
Oliver gave me a look. "What the hell?" he mouthed. Then Chris turned around, holding a heavy metal stool as if it weighed nothing, and Oliver gave his demented flight attendant smile and said, "Hi! Welcome to our seating area!"
"It's nice to be here," Chris said with nearly matching enthusiasm. "Thanks so much for having me!"
Well, Oliver was not going to be outperformed. "I really hope you enjoy your visit. If there's anything I can do to make your time with us more pleasant, you be sure to let me know."
Chris shook his head in amazement. "I thought it was just a stereotype," he said to me. "But it's true. Front-of-the-room people really are super friendly."
Oliver had begun to bristle at the word "stereotype," but by the time Chris was done talking Oliver was looking less offended, more intrigued. "Do you want to know what they say about back-of-the-room people?" he asked quietly, daring Chris to keep going with their strange game.
Chris shrugged. "Back is whack?" he suggested.
"Back's off track?" I tried.
"Back's sharp as a tack?"
Oliver frowned at both of us. "Did I say it rhymed? Did I say anything about 'do you want to hear the rhyme about back-of-the-room people?'"
"It doesn't rhyme?" Chris said. "Damn." He shook his head regretfully. "You know, if it doesn't rhyme, I don't think I do want to hear it. Sorry. I've got my standards."
The class started then, Mr. Anderson circulating to check our homework. When he got to us he said, "New seat, Mr. Winslow?"
"I needed to be near my smart friends," Chris said calmly. "The back don't know jack." Mr. Anderson just gave him a strange look and moved on.
Corrigan Falls Raiders #1
Disclaimer: This Entangled Teen Crush book contains adult language, underage drinking, sexual situations, and crazy squirrels. It may cause you to become a fan of hockey - or at least hot hockey players.
The hometown hockey hero won't know what hit him…
Karen Webber is in small-town hell. After her mother's death, she moved to Corrigan Falls to live with strangers—her dad and his perfect, shiny new family—and there doesn't seem to be room for a city girl with a chip on her shoulder. The only person who makes her feel like a real human being is Tyler MacDonald.
But Karen isn't interested in starting something with a player. And that's all she keeps hearing about Tyler.
Corrigan Falls is a hockey town, and Tyler's the star player. But the viselike pressure from his father and his agent are sending him dangerously close to the edge. All people see is hockey—except Karen. Now they've managed to find something in each other that they both desperately need. And for the first time, Tyler is playing for keeps…
Cate Cameron grew up in the city but moved to the country in her mid-twenties and isn't looking back. Most of her writing deals with people living and loving in small towns or right out in the sticks—when there aren't entertainment options on every corner, other people get a lot more interesting!
She likes to write stories about real people struggling with real issues. YA, NA, or contemporary romance, her books are connected by their emphasis on subtle humor and characters who are trying to do the right thing, even when it would be a lot easier to do something wrong.