A heartbroken girl. A fierce warrior. A hero in the making.

Sixteen years ago the Kingdom of Winter was conquered and its citizens enslaved, leaving them without magic or a monarch. Now, the Winterians' only hope for freedom is the eight survivors who managed to escape, and who have been waiting for the opportunity to steal back Winter's magic and rebuild the kingdom ever since.

Orphaned as an infant during Winter's defeat, Meira has lived her whole life as a refugee, raised by the Winterians' general, Sir. Training to be a warrior—and desperately in love with her best friend, and future king, Mather — she would do anything to help her kingdom rise to power again.

So when scouts discover the location of the ancient locket that can restore Winter's magic, Meira decides to go after it herself. Finally, she's scaling towers, fighting enemy soldiers, and serving her kingdom just as she's always dreamed she would. But the mission doesn't go as planned, and Meira soon finds herself thrust into a world of evil magic and dangerous politics – and ultimately comes to realize that her destiny is not, never has been, her own.
I have been in such a fantasy mood lately, and this book ended up being the perfect book for me to pick up. The world Raasch created in this book was so creative and interesting. I thought Raasch did a great job at giving information in a way that felt natural. I was never confused with the world building and I never felt like there were info dumps. I think Raasch nailed it at creating a complex world that was easy to understand and get drawn into.
In this book, all of the characters were all fantastic and unique. Meira was an awesome main character. I admired how loyal she was to the people she loved. She would stop at nothing to protect the people and the kingdom she cared about.
Meira also knew how to stand up for herself, especially when other characters were using her to their own advantage. Another thing I liked about Meira was that she was a fierce warrior, but she wasn't the best warrior. It was nice to see a main character who could kick booty, but wasn't necessarily the best. It made her abilities seem more believable.
My favorite character in this book was Mather. I absolutely adored him. He had me from pretty much the first chapter. He made me swoon so many times. I latched onto him, and I don't see myself ever saying I don't like him.
I really liked the romance between Mather and Meira (OTP status), but there was another male trying to gain Meira's affection. This guy was Theron. Theron was a nice and dependable guy. However, I just couldn't connect with him as much as I did with Mather. Theron didn't do anything for me. I wouldn't mind him as a friend for Meria, but I definitely don't ship them romantically. The romantic connection between Mather and Meira just seemed more believable. Mather's chemistry with Meira was palpable. I loved their relationship, and all of their scenes were my favorite scenes in the book.
Overall, this was an extremely exciting book. I didn't want to put this book down! The fantasy elements combined with the action, dialogue, romance, and characters kept me glued to the pages.
Bring on book two!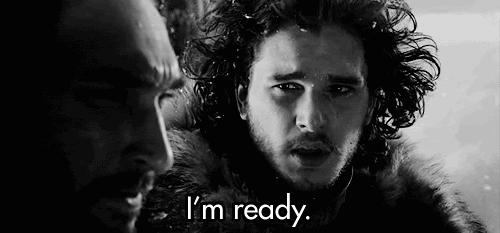 4.5 / 5 Fangs