That's What HE Said Thursday
Title
: From Deities
Author
: Mary Ting
Series
:
Descendant Prophecies #2
Publication
: October 13th, 2014
A mysterious stranger enters Skylar's inner circle, throwing her life out of balance. As secrets are revealed, she learns of the New Olympus; a dwelling for the descendants of the Gods. The Grand family must strive to work together with these descendants to discover the key to their rescue from the clutches of the growing evil vultures of Hades. As the threat increases, Skylar must learn to control her newfound powers before it's too late.
(Book #1 in the Descendant Prophecies series)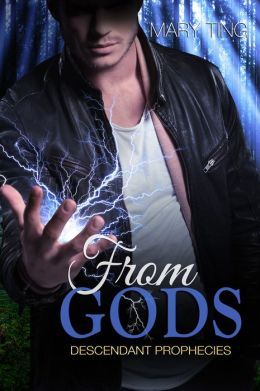 --------------------------------------------------------------------------------------
Mary Ting resides in Southern California with her husband and two children. She enjoys oil painting and making jewelry. Writing her first novel, Crossroads Saga, happened by chance. It was a way to grieve the death of her beloved grandmother, and inspired by a dream she once had as a young girl. When she started reading new adult novels, she fell in love with the genre. It was the reason she had to write one-Something Great. Why the pen name, M Clarke? She tours with Magic Johnson Foundation to promote literacy and her children's chapter book-No Bullies Allowed.
Website
†
Facebook
†
GoodReads
†
Twitter
†
Instagram
†
Pinterest
--------------------------------------------------------------------------------------