Title: The Fallen Kingdom
Author: Elizabeth May
Series: The Falconer #3
Publisher:
Chronicle Books
The long-awaited final book in the Falconer trilogy is an imaginative tour-de-force that will thrill fans of the series. Aileana Kameron, resurrected by ancient fae magic, returns to the world she once knew with no memory of her past and with dangerous powers she struggles to control. Desperate to break the curse that pits two factions of the fae against each other in a struggle that will decide the fate of the human and fae worlds, her only hope is hidden in an ancient book guarded by the legendary Morrigan, a faery of immense power and cruelty. To save the world and the people she loves, Aileana must learn to harness her dark new powers even as they are slowly destroying her. Packed with immersive detail, action, romance, and fae lore, and publishing simultaneously in the UK, The Fallen Kingdom brings the Falconer's story to an epic and unforgettable conclusion.
"Wherever she goes, death follows."
The Fallen Kingdom concludes the Falconer trilogy. After a shocking and excellent cliffhanger at the end of The Vanishing Throne, I couldn't wait to get my hands on this one.
It has been five months since Aileana Kameron left Edinburgh and now she's back to finish the battle between the Seelie Queen and Unseelie King. However, she's back but without her memories. She's also full of a dark power which she doesn't know how to handle. Thankfully, one of the first people she encounters is Derrick who can help her fill in the blanks.
"I wished for you. I spent two and a half months wishing for you. To see you one last time."
Aileana and Derrick soon are able to join the rest of the human crowd. Daniel, Catherine, and Gavin are still alive. Aithinne is with them. She's now the Seelie Queen and she's desperate to avoid killing her brother, the Unseelie King. During Aileana's absence, the world has started to self-destroy. Aileana knows that there's a chance to help the world. She must find a special book that might have the answers she's seeking but in order to get to it, she will need Sorcha's help and to fight the powerful Morrigan.
"Simple. Effective. Small chance of success. I like it."
The Fallen Kingdom is action-packed. I felt the urgency of the characters fighting against time. Aileana and friends had just one chance to save the world. Of course, you can fight so much evil without devastating losses. My heart felt heavy and I couldn't avoid my eyes filling with tears after a certain scene. I couldn't believe it. Why that character?
In the Fallen Kingdom, Aileana and Kiaran's love has to endure many more obstacles and it's clear each would do anything to keep the other one alive. The Morrigan doesn't make it any easier on them. She loves hurting them. It made me truly hate her.
"

you were a silly human girl I happened to want.

"
There were a couple of things that bothered me. The main one was Aileana constantly remembering what other characters had said to her. It felt repetitive and annoying. I was also disappointed in the way one character was treated.
Overall, I enjoyed the romance, the storyline, and the characters in this trilogy.
Cliffhanger: No
4/5 Fangs


A complimentary copy was provided by the publisher via Netgalley in exchange for an honest review.
MY HEART HURTS. THIS BOOK WAS SO GOOD THAT IT LITERALLY HURT MY HEART.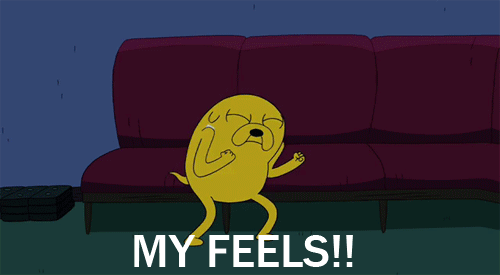 After the evil way the previous book ended, I NEEDED to know what was going to happen next in this story. Thankfully, this book picked up right where the previous book ended. This book was exhilarating, addictive, intoxicating, sexy, and emotional.
The Fallen Kingdom
was an emotional roller coaster that I never wanted to get off of. There were some moments in this book that broke my heart that I was not expecting.
I WAS NOT KIDDING WHEN I SAID THIS BOOK WAS AN EMOTIONAL ROLLER COASTER. BE WARNED.





Even though this book had moments that broke my heart, there were even more moments that filled me with joy and healed my aching heart.





The world-building continued to improve in this installment. I felt I could perfectly envision everything that the author was describing. It felt like I was in the middle of the action right next to the characters.





Aileana was as badass as ever in this book. She is one of my all time favorite main characters. Aileana was the thoughtful, selfless, strong, caring, and hilarious woman I have grown to love.

The one tiny thing that bothered me about her was that she kept thinking about things people said to a point that it got a little repetitive. It wasn't a big deal but it was a tad annoying at times.
Kiaran was as swoon-worthy and sexy as ever. He struggled a lot in this book, but I think that made me love him even more, which I didn't think was possible. KIARAN IS PERFECT. I WANT MY OWN KIARAN. I COULD GO ON AND ON ABOUT HOW AMAZING HE IS. HE WILL FOREVER BE ONE OF MY TOP BOOK BOYFRIENDS.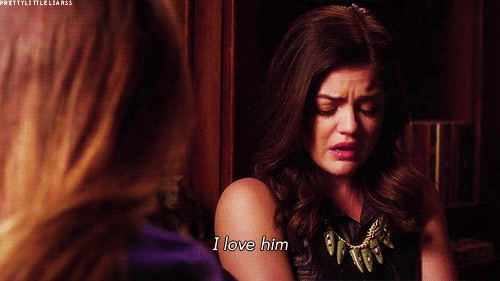 Even though I clearly want Kiaran for myself, I adore him and Aileana together. They have been through so much together. Their relationship has developed beautifully, especially in this book. I SHIP THEM SO MUCH. They are so perfect AND I JUST LOVE THEM SO MUCH AND THEY ARE WONDERFUL TOGETHER.
Overall, I thought this was a fantastic book. I felt all the feels while reading this book, and it was freaking brilliant. AND THIS WAS THE LAST BOOK IN THE SERIES?!??!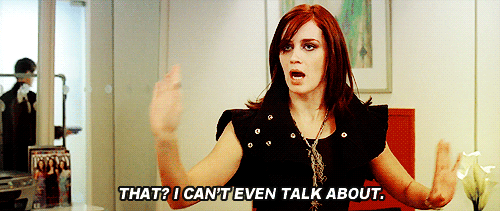 Even though I don't want to accept that this series is over, I was very pleased with how the author wrapped up this story. The ended felt extremely satisfying and it warmed my heart, even if it was a little emotional. Fans of this series will devour this book!
5 / 5 Fangs
*This ebook was given to me in exchange for an honest review. *