Catherine may be one of the most desired girls in Wonderland and a favorite of the unmarried King, but her interests lie elsewhere. A talented baker, she wants to open a shop and create delectable pastries. But for her mother, such a goal is unthinkable for a woman who could be a queen.
At a royal ball where Cath is expected to receive the King's marriage proposal, she meets handsome and mysterious Jest. For the first time, she feels the pull of true attraction. At the risk of offending the King and infuriating her parents, she and Jest enter into a secret courtship.
Cath is determined to choose her own destiny. But in a land thriving with magic, madness, and monsters, fate has other plans.
Heartless
was nothing like what I was expecting. Marissa Meyer is a master at creating characters who worm their way into your heart and don't let go. This book was very character driven, which I was a pleasant surprise. Having the book being character driven and on the slower side gave the reader a lot of time to understand the future Queen of Hearts, Catherine.
I do wish there would have been more excitement throughout the story, but I still
really
enjoyed this book.
I was expecting Catherine to be some of the following: bratty, rude, cruel, and miserable. I was expecting to hate her considering how much I dislike the Queen of Hearts. I was so surprised that Catherine was kind, caring, passionate, respectful, and so many other great characteristics. I really connected with Catherine throughout this book, and I ended up loving her. I admired her passion and dedication for baking. I was rooting for Catherine to get her happy ending, even though I logically knew that wouldn't happen.
The main male character, Jest, was someone I tried not to get attached to. Knowing what the Queen of Hearts was like in
Alice in Wonderland
, I tried not to fall for any of the side characters. However, Marissa made that impossible. I fell head over heels in love with Jest. Jest was mysterious, charming, and so sexy. There was something so alluring about Jest that I couldn't help but get consumed by him. JEST IS THE BEST.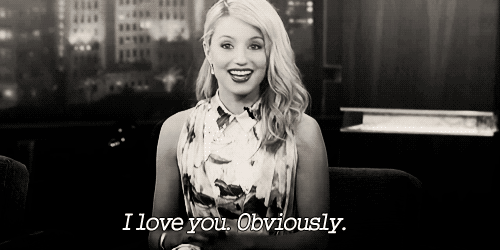 Jest and Catherine made such a great couple. I was shipping them from their first interaction. The tension and chemistry between Jest and Catherine were palpable. I loved all of their scenes together! Their romance was definitely swoon-worthy. JEST AND CATHERINE FOREVER. <3
There were also other side characters that were from
Alice in Wonderland
that I really enjoyed! The Cheshire cat was awesome in this book, and I actually liked him more in this book than I do in
Alice in Wonderland
.
This book was on the slower side, so it was a little hard to get into this book at first. However, there was an addictive quality to this book that kept me reading. I would have liked a little more action, but the action that was there was fantastic. I loved the way Marissa wrote those scenes and she had me feel like I was right in the middle of the action.
Knowing how the Queen was in
Alice in Wonderland
, I kept hoping something would happen that would change that outcome. I was keeping my fingers crossed that Catherine would get her happy ending. The ending that she did get was both heartbreaking and fantastic. I really enjoyed the way Marissa wrapped up this story. I actually wasn't expecting to like the ending as much I did. I was left wanting more, but in the best way possible.
I would recommend this book to everyone and anyone!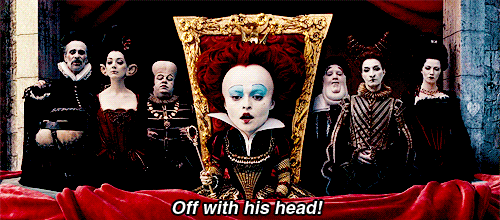 My oh my this book blew my mind! Having a pretty fierce obsession with Alice in Wonderland, I had high hopes for this book. Knowing how self absorbed and hateful the Queen of Hearts is I was pretty interested in reading the tale that Meyer would spin for us.
This is a slow paced story, which I actually loved because I got to meet the characters intimately. I felt like I was able to really get to know and connect with Catherine, which was surprising because I went in with an opinion about her already, but my mind was completely changed! Catherine is just a young girl in Hearts. All she wants to do is continue baking and open up a cake shop, but unfortunately for her, life has other plans. I wanted Cath to stand up for herself! To her parents specifically. I wanted her to fight for her dreams, for her LIFE! When she runs away from a ball she comes face-to-face with the new court joker, Jest!
Jest is strange, and funny, and completely irresistible! He's caring, sweet, and very very cheeky! I can honestly throw out every adjective I can think of to describe him because I love him so much. He was the frosting to Cath's cake! I was definitely digging their unusual relationship. I loved how open he was with her, he wore his heart on his sleeve the entire time. The more I came to know about him the more curious I was about his fate.
Every character was so perfectly described and carefully entwined into the story, including my favorites like Hatter and Cheshire! I was hoping and praying that something else would happen that might change the future for Cath, but we all know the story and even with that I was utterly enthralled the entire time. I came to understand that not all tyrants start off a tyrant, but are sometimes slowly made that way over time, and I feel like I understand and can't really blame Cath.
Heartless is a must read for anyone! Bravo to Marissa Meyer for this flawless story!
5/5 Fangs