Published September 19th 2017 by Little, Brown & Company
Bone white. Blood red. Along this path, you'll soon be dead.
Following the horrifying revelation of Jack the Ripper's true identity, Audrey Rose Wadsworth flees her home in Victorian London to enroll as the only female student in Europe's most prestigious forensics school. But it's impossible to find peace in the dark, unsettling Romanian castle that houses the school—and was also once home to the depraved Vlad the Impaler, otherwise known as Prince Dracula.
When a series of troubling deaths brings whispers of Vlad's bloodthirsty return from the grave, Audrey Rose and her sharp-witted companion, Thomas Cresswell, must unravel the cryptic clues that will lead them to the shadowlike killer—living or dead.
OH MY GOOD GOLLY GOSH. THIS BOOK WAS SO FREAKING GOOD. I THOUGHT THE FIRST BOOK WAS AWESOME, BUT THIS BOOK TOOK IT TO A WHOLE NEW LEVEL!!!
Let's start off with the setting of this book. I freaking LOVED the Romania setting of this book. With the enchanting forests, creepy castle, and medieval village, there was a lot to love. The author did such an amazing job describing the setting in such a luxurious and detailed manner. I genuinely felt like I was in this world right alongside the characters.
SPEAKING OF CHARACTERS, I SHOULD TALK ABOUT HOW MUCH I ADORE THE CHARACTERS IN THIS SERIES. Audrey Rose is seriously my idol. She is such a smart, determined, kind, and headstrong girl. One of the things I loved about her in the first book was how much of a feminist she was, especially in her time period. I was happy that her strong feminist views were still EXTREMELY present in this book. Audrey NEVER let people bring her down due to her sex. SHE IS SUCH A STRONG AND FIERCE WOMAN AND I LOVE HER FOR IT. Audrey was coping with some dark subjects in this book and it broke my heart to see her in such a dark place. The author did a great job at writing Audrey's PTSD in such a realistic manner. It was such an important element in this book, and it was executed wonderfully.
OKAY, NOW I CAN TALK ABOUT THE LITERAL LOVE OF MY LIFE, THOMAS. Thomas was just as smart, cunning, hilarious, snarky, and loyal as EVER in this book. There was a lot of character development for Thomas in this book and there were a lot of things revealed about Thomas that shook me to my core. He dealt with a lot in this book and I JUST WANTED TO REACH THROUGH THE BOOK AND GIVE HIM A HUG. HE IS A PRECIOUS CINNAMON ROLL. THOMAS IS AS CLOSE TO PERFECTION AS HUMANLY POSSIBLE. Thomas made a few mistakes in this book, but he had good intentions and I still loved him anyway.
"I have a feeling you haven't invited me here for kissing. Though it never hurts to ask. You're dressed for sneaking about Dracula's castle. Be still my thawing, dark heart. You certainly know how to make a young man feel alive, Wadsworth."
"Finally, Thomas moved enough to whisper into my ear, his lips trailing along my jawline. 'You are most certainly going to be the death of my dignity, Wadsworth.'"
HOW CAN YOU NOT SWOON ANYTIME HE SPEAKS?!?!? HOW?!?!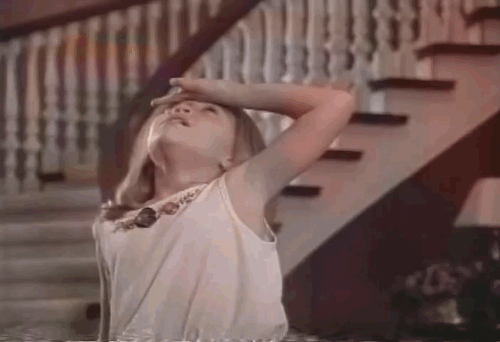 I thought the banter and chemistry between Audrey and Thomas

was

intense in the first book, but this book took it to A WHOLE NEW LEVEL.

OH

MY LANTA. AUDREY AND THOMAS ARE SERIOUSLY SOULMATES. I WANT THOMAS FOR MYSELF, BUT SERIOUSLY, HIM AND AUDREY AND PERFECT TOGETHER. There were a lot of hurdles that Audrey and Thomas had to overcome in this book and there was some angst along the way. I loved that the angst in their relationship never felt over the top or unrealistic. The angst added the perfect little element of tension in their relationship. I SHIP IT SO SO HARD AND I LITERALLY SQUEALED ANYTIME THEY INTERACTED. MY POOR SHIPPER HEART COULD NOT HANDLE IT.

The mystery is this book was addictive, fascinating, and completely engrossing. I was so absorbed in the mystery of this book and I got goosebumps on my arms numerous times when clues were revealed. This book had a lot of horror elements as well as gruesome descriptions of corpses. As disturbing as it was, I was enraptured by all it. The author's writing was brilliant throughout the entire book. Kerri has become one of my all-time favorite authors. SHE IS SERIOUSLY A GENIUS. SHE IS A QUEEN.
"For there are no limits to the stars; their numbers infinite. Which is precisely why I measure my love for you by the stars. An amount too boundless to count."
I could go on and on about how much I love this book. READ THIS BOOK. READ THIS SERIES. FANGIRL WITH ME. DIE WITH ME AS WE WAIT FOR BOOK THREE.