Expected publication: February 7th 2017 by Sourcebooks Casablanca
ISBN:

1492630322

(ISBN13:

9781492630326

)
Bad boy Sam + Good girl Ivy + Stray puppy = Damaged hearts learning to love again

After her last relationship bombed, Ivy Stephens is doing her best to put her life back together. She's enjoying her job, her apartment-and the cute little puppy she's seen hanging around. When she goes looking for him, she finds the stray in the arms of a big, burly, devastatingly handsome man.

Sam Hamilton is lonelier than he's ever been after his best friend's engagement. To give himself a sense of purpose, he takes in a puppy that keeps showing up around the garage where he works. The puppy has another suitor though-one who happens to be blond and beautiful.
Zero to Sixty
was a sexy book! I haven't read any book other books in this series, but I am definitely interested in going back and reading the previous books! This book can definitely be read as a standalone, but I do think reading this book as a standalone will just make you want to go back and read the other books.
The plot of this book was fun and romantic. It was hard not to love a bad boy and a stray dog! I was pleasantly surprised with how well paced the book was. Romance novels typically drag near the middle of the book, but this book did a good job at holding my attention.
The romance was cheesy and rushed at times, but it was full of steam! When the couple met for the first time, I thought they were both too trusting of each other considering they were strangers. There were moments that were a bit ridiculous between Ivy and Sam, like being turned on just by shaking hands, but there were also some really sweet scenes. I thought Ivy and Sam made a cute couple and their sexy scenes were HOT!
The main thing that stood out to me about the romance in this book was the focus on consent. Sam really stressed the fact that he would not touch Ivy unless he had full consent from her. I thought it was fantastic that the author put such a huge focus on that. Kudos to the author!
Sam looked like a tough bad boy, but he was actually a soft teddy bear underneath that rough exterior. I felt bad for him and really sympathized with him, especially when parts of his past were revealed.It was easy to see why Ivy fell for him.
Ivy was a sweet and caring woman. I had an easy time connecting to her and rooting for her. The only thing that bothered me about Ivy's character was that I was told so many times how "good" she was. I would have preferred to see more of her being a good person through her actions instead of constantly being told how good she was.
Overall, this was a sexy and entertaining novel! I would recommend this book to anyone who is looking for a fun and romantic novel.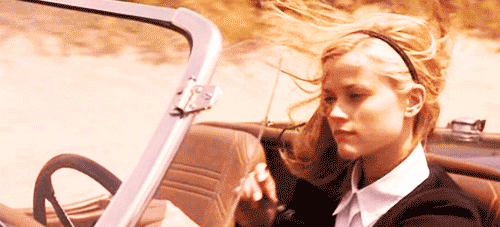 *This ebook was given to me in exchange for an honest review. *
Caffeine addict, boy referee, and romance aficionado, MARIE HARTE is a confessed bibliophile and devotee of action movies. Whether hiking in Central Oregon, biking around town, or hanging at the local tea shop, she's constantly plotting to give everyone a happily ever after. Visit www.marieharte.com and fall in love.