Expected publication: April 11th 2017 by Swoon Reads
Miss Lydia Whitfield, heiress to the family fortune, has her future entirely planned out. She will run the family estate until she marries the man of her late father's choosing, and then she will spend the rest of her days as a devoted wife. Confident in those arrangements, Lydia has tasked her young law clerk, Mr. Robert Newton, to begin drawing up the marriage contracts. Everything is going according to plan.
Until Lydia—and Robert along with her—is kidnapped. Someone is after her fortune and won't hesitate to destroy her reputation to get it. With Robert's help, Lydia strives to keep her family's good name intact and expose whoever is behind the devious plot. But as their investigation delves deeper and their affections for each other grow, Lydia starts to wonder whether her carefully planned future is in fact what she truly wants…
Duels and Deception
was SO FREAKING CUTE. I constantly had a smile on my face while I was reading this book. This book had action, mystery, romance, humor, and so much more.
The two main characters of this book, Robert and Lydia, were adorable. I loved them as a couple and as individual characters. Robert was a cutie pie who was kind and dedicated. I found myself falling in love with him from the first chapter. Lydia was hilarious with her headstrong personality. I enjoyed watching her stand up for herself and use her quick wit. I was so thankful that the author included both of their POVs because I felt like that gave me to chance to really connect and love both of the characters.
As a couple, Robert and Lydia made me swoon and squeal with delight so many times. They had great chemistry and banter. I started shipping them from their first interaction. They were just so cute and adorable together! I could go on forever about how much I adore them as a couple. I WANT MORE BOOKS ABOUT THEM, PLEASE. I WANT TO SEE THEM BE PRECIOUS TOGETHER FOREVER.
I thought the plot of this book was extremely entertaining and engaging. I was hoping for a little more action in the middle of the book, but I wasn't bored while reading this book. I thought the book would have been a 5 star for me if it would have had a little more action in it. However, this was still an addictive book even without A TON of action.
If you are looking for a historical YA with an adorable romance and plenty of humor, then I definitely would recommend picking up this book!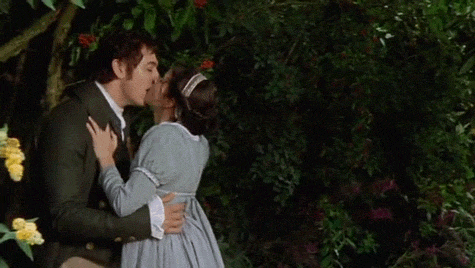 4 / 5 Fangs
*This ebook was given to me in exchange for an honest review. *