Expected publication: December 5th 2017 by Del Rey
The magical adventure begun in The Bear and the Nightingale continues as brave Vasya, now a young woman, is forced to choose between marriage or life in a convent and instead flees her home—but soon finds herself called upon to help defend the city of Moscow when it comes under siege.

Orphaned and cast out as a witch by her village, Vasya's options are few: resign herself to life in a convent, or allow her older sister to make her a match with a Moscovite prince. Both doom her to life in a tower, cut off from the vast world she longs to explore. So instead she chooses adventure, disguising herself as a boy and riding her horse into the woods. When a battle with some bandits who have been terrorizing the countryside earns her the admiration of the Grand Prince of Moscow, she must carefully guard the secret of her gender to remain in his good graces—even as she realizes his kingdom is under threat from mysterious forces only she will be able to stop.
Katherine Arden has done it again!
The Girl in the Tower
was a mystical, enchanting, and mesmerizing novel. This book was an exquisite follow up to
The Bear and The Nightingale
This book took place in Moscow, which was a beautiful setting for the characters to be in. I loved how detailed the description was of each building, horse, and snowflake. The author truly transported me to Moscow and made me the discover the beauty and intrigue of Moscow. I could read this author describe a blade of grass and I would be utterly entranced. She is a genuinely a gifted writer.
The plot of this book was addicting and full of mystery and intrigue. There was never a dull moment in this story! I was glued to the pages and never wanted to stop reading. I was able to predict some of the mysteries, but I was completely absorbed.
The characters went through some incredible development throughout this story. Vasya's siblings, Sasha and Olga, changed a lot since the first book and it interesting to see the growth they had. I was glad to see them present in this book and see them become even more developed characters. One of my favorite characters in this series is Morozko, and I LOVED the development he had. This book showed there is a lot more to Morozko that meets the eye, and that he does have some deep feelings. Morozko isn't as perfect and controlled as he seemed to be, and it was wonderful to see that. I CANNOT wait to see more of him in book two!
Vasya grew so much in this book, and it made my heart SO HAPPY AND PROUD. Vasya grew into a mature, wise, cunning, and brave woman. I loved how she was a woman who learned from her mistakes and was not ashamed of that. Every mistake was a learning experience and she took that in stride. She was a strong woman who was independent and in charge of her own destiny, which I was LIVING FOR.
This book isn't heavy on the romance, but as the romance lover I am, I OF COURSE SHIP SOMETHING. The tension that was present between Vasya and Morozko in the first book was even more prevalent in this novel. I WAS THRIVING. There were little moments between Vasya and Morozko, but I cherished every single one of those moments. Their connection continued to develop slowly and I cannot wait to see how it develops further in the third book. BRING ON THE STEAMY ROMANCE!!!!
Overall, this was another addicting and magical novel in
The Winternight Trilogy
. I would recommend this book and series to everyone and anyone.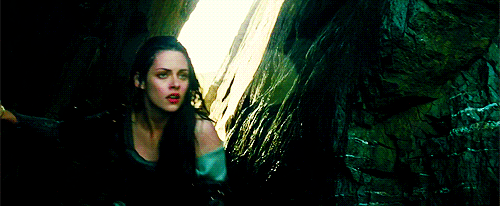 5 / 5 Fangs
*This ebook was given to me in exchange for an honest review. *